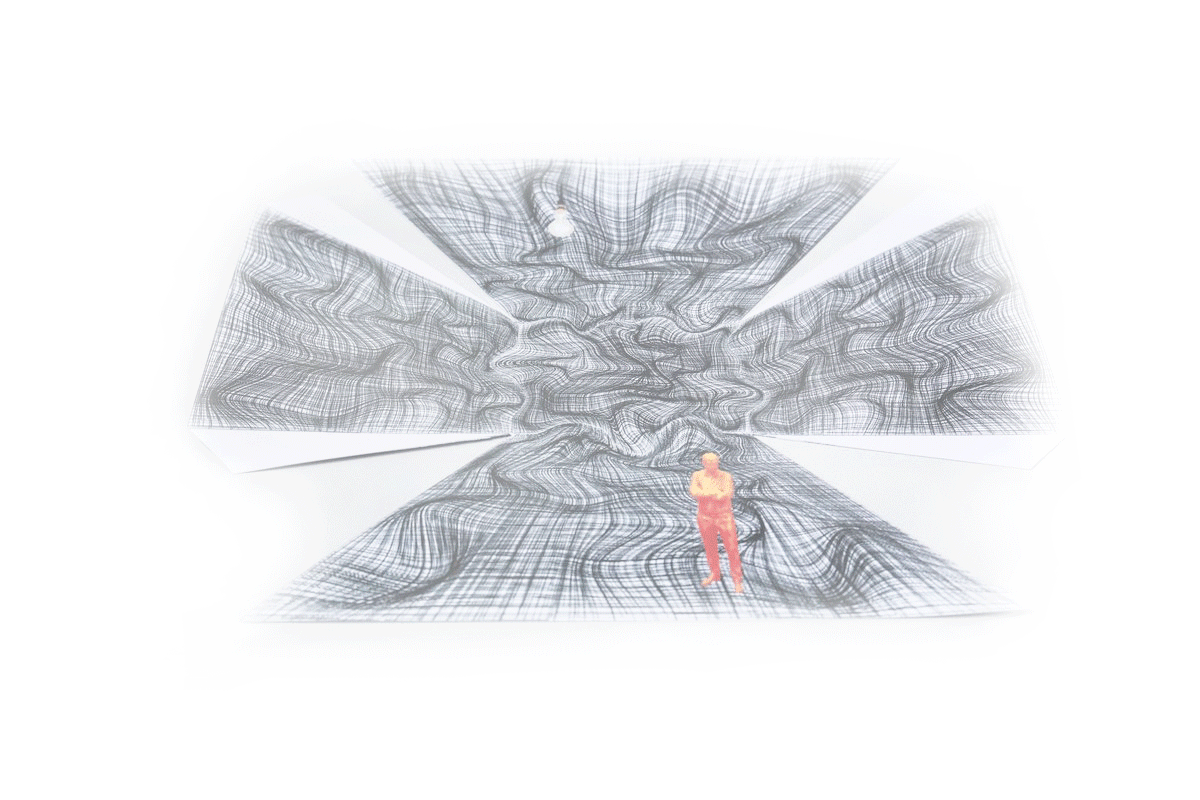 "PETER KOGLER POP-UP" SIGNED BY ARTIST – LIMITED EDTION
- ORDER NOW –
"WHY FREUD, WHY THIS ROOM? WHAT DOES IT HAVE TO DO WITH BEAUTY?"
This signed pop-up is an art-project by famous Austrian Artist Peter Kogler, who drew inspiration from the 1967 Andy Warhol's Index, a Pop Art artist's book with folding inserts such as a Campbell's soup can or a medieval castle. The book serves as a "photo album" chronicling the goings-on at Warhol's Factory, members of which Peter Kogler met in New York in the 1980s. Kogler was experimenting with pop-up objects himself at the time, cardboard and paper constructions by means of which he imagined spaces and film scenes. Yet this signed pop-up is an abstraced version of a space that really exists – it represents "Showroom Berggasse 19" at the Sigmund Freud Museum in Vienna. The light bulb is a reccuring motif in Kogler's Work.
Peter Kogler has been exploring the technical and reproducible image as well as the power of the media since the 1980s. He is best known for his systems of repetitive patterns, computer animations, and video projections. His work combindes architecture, film, computer graphics and collage. In addition to solo exhibitions at renowned international art institutions and participation in numerous group exhibitions including dOCUMENTA IX and X, Kogler serves as professor of graphic art at the Academy of Fine Arts in Munich.
Model architecture by Schenker Salvi Weber Architekten Wien.
Kindly supported by Österreichische Post AG.